In Buzz Marketing | 3 comments | permalink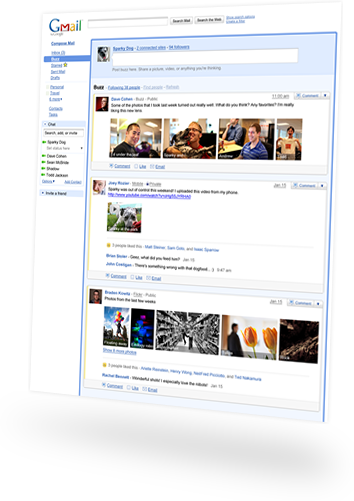 Are you using Google Buzz yet?
It is a new tool that Google has released, and as a buzz marketing expert, I was understandably drawn to it.
You can learn more about Google Buzz via their web page: Google Buzz
Then, once you get started, just follow me, and we can buzz away our days keeping buzzy etc…
I am already discovering some cool Google Buzz tricks and tips, and having it on my iPhone is super cool, as it has some interesting location features.
See you on the inside.
Dean
PS: Follow me today, just don't laugh at my bad photo: Dean's Google Buzz Profile
 | tag this | digg this | trackback | comment RSS feed

Subscribe to my FEED or I will sleep with your sister

3 COMMENTS