In Affiliate Marketing | 27 comments | permalink
Today we are going to continue the series entitled "creating your first website", this time we will be digging further into WordPress, and we will be looking at the plugins and general setup options.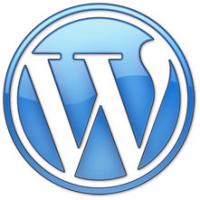 You should have your WordPress site installed, and you should have an admin login. So login and go to the WordPress Dashboard, go to the top right and click "Options".
General Options
The options here are fairly self explanatory, but there is one trick that you need to use:
In the above section, ensure that the "Users must be registered and logged in to comment" box is NOT ticked. I accidentally had this ticked for the first few months of a blog, and it drastically reduced the amount of comments I received.
Writing Options in WordPress
Staying within the options section, click "Writing" and scroll down. You will see a section called "Update Services". This basically is a feature that informs other sites to tell them that you have published new content. This helps bots etc keep up to date with you, and if used correctly can also drive extra traffic.
I have compiled a list that you can copy and paste into this section, I am sure there are others, but this should help get you started:
www.a2b.cc/setloc/bp.a2b
api.feedster.com/ping
api.moreover.com/RPC2
api.moreover.com/ping
api.my.yahoo.com/RPC2
api.my.yahoo.com/rss/ping
www.bitacoles.net/ping.php
bitacoras.net/ping
blogbot.dk/io/xml-rpc.php
blogdb.jp/xmlrpc
www.blogdigger.com/RPC2
blogmatcher.com/u.php
www.blogoole.com/ping/
www.blogoon.net/ping/
www.blogpeople.net/servlet/weblogUpdates
www.blogroots.com/tb_populi.blog?id=1
www.blogshares.com/rpc.php
www.blogsnow.com/ping
www.blogstreet.com/xrbin/xmlrpc.cgi
blog.goo.ne.jp/XMLRPC
bulkfeeds.net/rpc
coreblog.org/ping/
www.lasermemory.com/lsrpc/
mod-pubsub.org/kn_apps/blogchatt
www.mod-pubsub.org/kn_apps/blogchatter/ping.php
www.newsisfree.com/xmlrpctest.php
ping.amagle.com/
ping.bitacoras.com
ping.blo.gs/
ping.bloggers.jp/rpc/
ping.blogmura.jp/rpc/
ping.cocolog-nifty.com/xmlrpc
ping.exblog.jp/xmlrpc
ping.feedburner.com
ping.myblog.jp
ping.rootblog.com/rpc.php
ping.syndic8.com/xmlrpc.php
ping.weblogalot.com/rpc.php
ping.weblogs.se/
www.popdex.com/addsite.php
rcs.datashed.net/RPC2/
rpc.blogrolling.com/pinger/
rpc.pingomatic.com/
rpc.technorati.com/rpc/ping
rpc.weblogs.com/RPC2
www.snipsnap.org/RPC2
trackback.bakeinu.jp/bakeping.php
topicexchange.com/RPC2
www.weblogues.com/RPC/
xping.pubsub.com/ping/
xmlrpc.blogg.de/
bblog.com/ping.php
www.catapings.com/ping.php
effbot.org/rpc/ping.cgi
thingamablog.sourceforge.net/ping.php
ping.bitacoras.com
bitacoras.net/ping
rpc.pingomatic.com/
rpc.technorati.com/rpc/ping
www.a2b.cc
api.feedster.com
api.my.yahoo.com
api.my.yahoo.com
www.bitacoles.net
bitacoras.net
blogbot.dk
blogdb.jp
www.blogdigger.com
blogmatcher.com
www.catapings.com/ping.php

http://ping.weblogalot.com/rpc.php
Moderating Comments
I strongly recommend that you moderate comments, otherwise you will get a lot of spam.
Here are the settings I use:
By ticking the above two boxes, you ensure that you keep full control of which comments appear on your blog. This is vital!
Permalink Options
Ok, this may be a bit complex, but bear with me, as it is very important that you get this right from day one.
Again, we are staying in the "options" section of the dashboard. Click "Permalinks" and you will see this menu:
The default option is: » http://deanhunt.com/?p=123
But the problem here is that Google doesn't like these types of urls, and it can cause numerous problems.
Option two is: » http://deanhunt.com/2007/12/17/sample-post/
This is better, but I don't like having dates in my urls, as some content will be timeless. For example, if you are searching in Google and you see 2004/12/08 would you click it? I wouldn't!
Option three is: » http://deanhunt.com/archives/123
This is a terrible option. Don't use this one.
Option four is what we are going to use: "Custom, specify below"
Here is what I use: /%postname%/
I recommend you post this into the "custom structure" box.
Note: You will then be given a piece of code that you need to paste into your .htaccess file. Simply copy this, go to your root (main) folder, and find your .htaccess file. Open it up by clicking "edit" and paste the code into the file and save.
Recommended WordPress Plugins
There are thousands of plugins for WordPress, what to use depends largely on what type of site you want to make. For example, if you want your site to look more like a magazine than a blog, then there are plugins that can help with this. If you want a photo based blog, then there are numerous Flickr plugins, and if you want a video style blog, then same applies.
However, I will show you what I use, and this will give you the basics to have a decent content site:
Permalink Redirect – A WordPress plugin that replies a 301 permanent redirect, if requested URI is different from entry's (or archive's) permalink. It is used to ensure that there is only one URL associated with each blog entry. I am not going to bore you with the technical aspects of this, but essentially it helps with Google and prevents Google from thinking you have two duplicate websites.
SEO title tag plugin – SEO Title Tag makes is dead-easy to optimize the title tags across your WordPress-powered blog or website. Not just your posts, not just your home page, but any and every title tag on your site! – I don't use this as much as I should, but it is a very useful tool for anyone focusing on getting search engine traffic.
Sociable – Social media is a big part of my traffic generation strategy, so this plugin really helps. It basically puts a series of small icons at the bottom of each of my articles, people can click these and submit the content to the major social media sites.
Spam Prevention Plugin – Automattic Kismet (Akismet for short) is a collaborative effort to make comment and trackback spam a non-issue and restore innocence to blogging, so you never have to worry about spam again. I love this plugin, and it saves me from getting thousands of spam comments every single week.
Comment Relish – I only installed this recently, and I am still not entirely sure if I will use it long term. But essentially it sends out an email to anyone who leaves a comment on my blog. Creative people will find interesting ways to use this.
In Series – Did you notice that there was a mini menu at the top of this article? This is from a plugin called "In Series". It basically allows you to connect numerous posts in a series of posts. This is very useful if you do series and feature based posts.
If this is not enough for you, check over 1,000 plugins at the WordPress Plugin Directory

In the next post in the series I will look at templates and themes for WordPress.
I look forward to your questions and feedback.
*******UPDATE********
My good friend Nick has sent me some alternatives, I like his suggestions, so I have added them to the article (see below) so that you have more options.
http://blogsearch.google.com/ping/RPC2
http://api.feedster.com/ping
http://api.moreover.com/ping
http://api.moreover.com/RPC2
http://blog.goo.ne.jp/XMLRPC
http://blogdb.jp/xmlrpc/
http://coreblog.org/ping/
http://ping.blo.gs/
http://ping.bloggers.jp/rpc/
http://ping.cocolog-nifty.com/xmlrpc
http://ping.syndic8.com/xmlrpc.php
http://ping.weblogalot.com/rpc.php
http://pinger.blogflux.com/rpc
http://rpc.blogrolling.com/pinger/
http://rpc.icerocket.com:10080/
http://rpc.pingomatic.com/
http://rpc.technorati.com/rpc/ping
http://rpc.weblogs.com/RPC2
http://topicexchange.com/RPC2
http://www.blogdigger.com/RPC2
http://xping.pubsub.com/ping
http://api.my.yahoo.com/rss/ping
I think Nicks' list is a solid list, and covers all the main sites. Also, it is smaller than mine, so saves posting times.
Nick also uses this posting structure: /%postname%.php
I think this format is well worth trying, my setup pretty much makes my pages seem like folders, but it has served me well. But I get a lot of links, so Nick's is a very good alternative.
Nick's Recommended Plugins …
The All-In-One SEO Pack:
Super SEO Pack
(Human) Sitemap Generator:
Human Sitemap Creator
Google Sitemap Generator:
Google sitemap creator
Dean's Permalinks Migration:
(Essential if you want to change the PLs on an existing blog)
Ultimate Tag Warrior: (for WP 2.2.3 and under)
WordPress 2.3.x directly support Tags but you can extend their
functionality by downloading a plugin called Simple Tags from here:
WordPress Tags
 | tag this | digg this | trackback | comment RSS feed

Subscribe to my FEED or I will put a hex on you

27 COMMENTS