In Buzz Marketing | 11 comments | permalink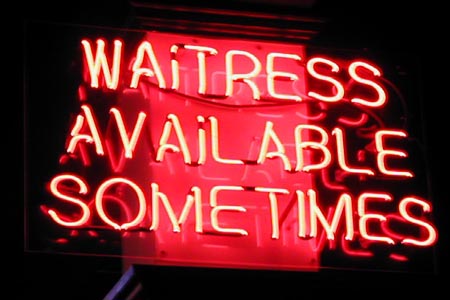 Recently I posed a question based on customer service, as one of the main things I learnt from LA was that a high level of customer service can put you ahead of your competition.
This is something I have always believed, and to this day I reply personally to all the 300+ emails I get per day, something that as far as I am aware, no other guru does.
Why do I do this?
Partly habit, partly because it keeps my finger on the pulse of the community and industry, and mainly because I believe in giving a high level of service.
So, what did the waitress in LA do when we forget to tip?
She simply said nothing, lined up 7 shot glasses, and filled them up with a liquor.
One of our group got the glasses and was curious to know where they come from, so he asked her and she explained that we gave no tip, so perhaps her service was poor, therefore she was giving the shots as a way of making it up to us.
The truth of the matter is that us Brits rarely tip in bars, so whilst it is second nature to Americans, it is something we occasionally forget. (especially after a few bottles of wine)
The waitress could easily have complained, we have all heard horror stories of people being chased out of restaurants for not tipping, but she decided to rise above it and make a grand gesture…
TIP: Actions speak louder than words
When we found out, we gave her $10 for her troubles.
Now, don't get me wrong, I appreciate that this technique is probably a tried and tested technique, I am not naive enough to think that she 100% genuinely  meant the gesture, it perhaps is even part of the staff training, but it worked, and hey, I am talking about it now, so it is customer service and buzz marketing combined.
So to the girl in LA, whoever you are, we thankyou for your kindness, and most importantly, we thank you for sharing a killer customer service tip with us that we can all apply to our businesses.
Bottoms up.
Dean
 | tag this | digg this | trackback | comment RSS feed

Subscribe to my FEED for world domination

11 COMMENTS